Small Animal Veterinary Services
Palmer Veterinary Clinic offers a wide range of veterinary services for your small animal companion in the following areas:
Your pet's health is our top priority! Nobody knows your pet better than you; help us get to know your furry friend just as well. Annual wellness exams are recommended for all our patients and are the best way to identify, track, and treat your pet's health needs. We offer a variety of canine and feline vaccines to suit the lifestyle of you and your pet, while addressing the endemic needs of the North Country. In conjunction with preventative blood work screenings, we will build an accurate picture of your healthy pet.
Urgent and Emergency Services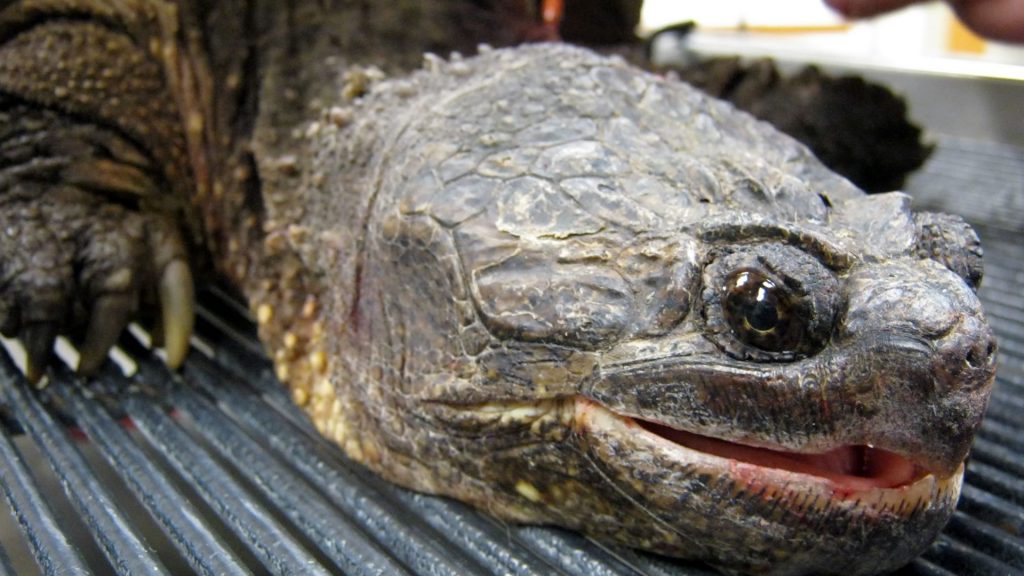 Life happens, unexpectedly at times, and we are here for you. As a client of Palmer Veterinary Clinic, our team of veterinarians is on call for your pet 24/7 in urgent and emergency situations. For after-hours emergencies, please dial our main business number, 518-561-1893, and our answering service will relay you to the doctor on call. Please also call us during regular business hours for your urgent situation, so that our staff is ready to triage upon arrival.
In House Diagnostic Laboratory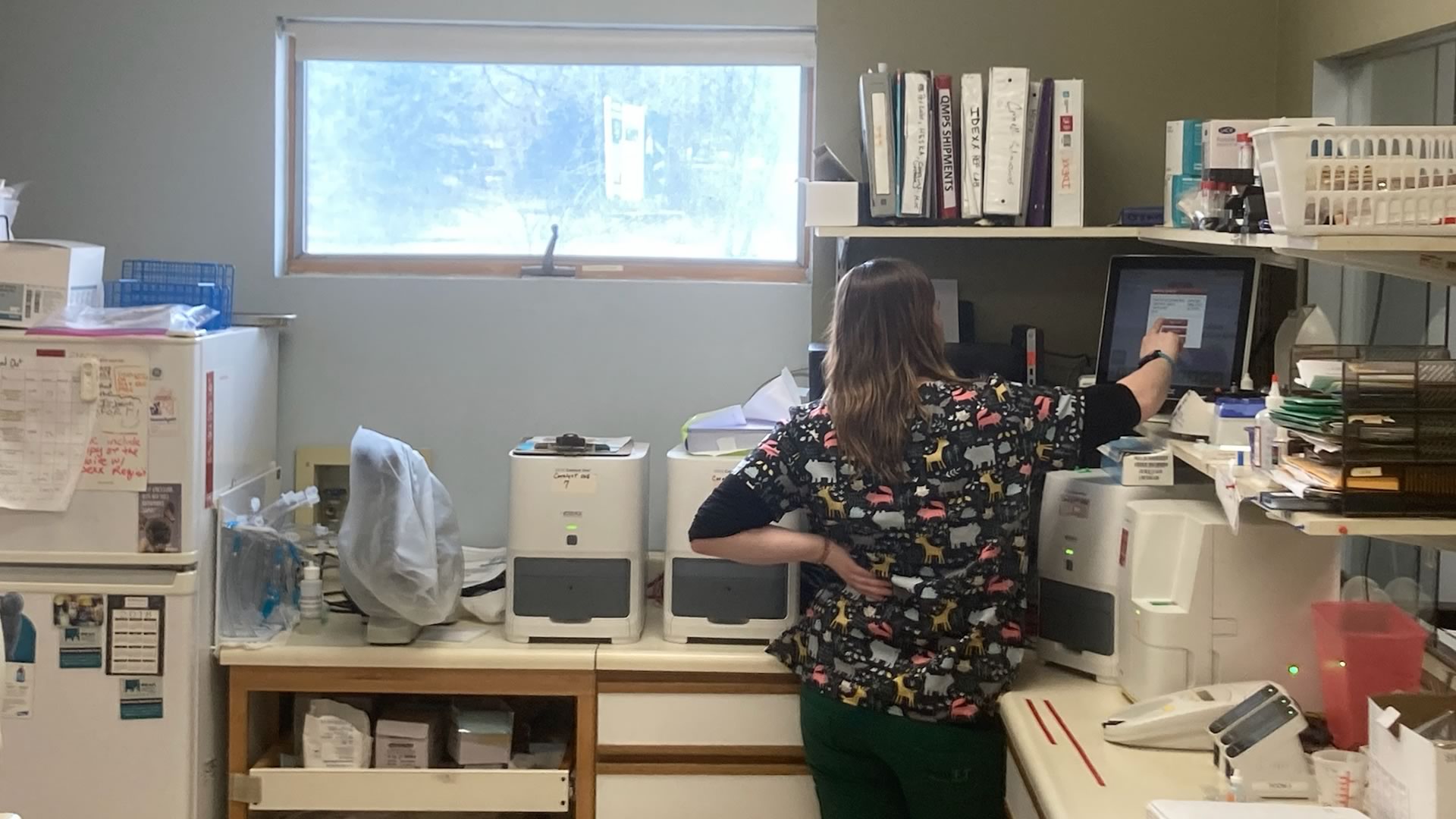 If only they could speak! We rely on our in house chemistry machines to tell us things you or your pet may not be able to, whether it's a preventative wellness screening, anesthetic risk profiling, urinalysis, or disease identification, we will have timely results from our in house diagnostic lab.
Our doctors and technicians are adept at microscopy and also perform skin scrapes, ear and skin cytology, fine needle aspirates, and parasite screenings.
If we can't do it here, we work with multiple outside laboratories to get answers for you and your pet. IDEXX, Cornell University, and University of Minnesota just to name a few.
Surgery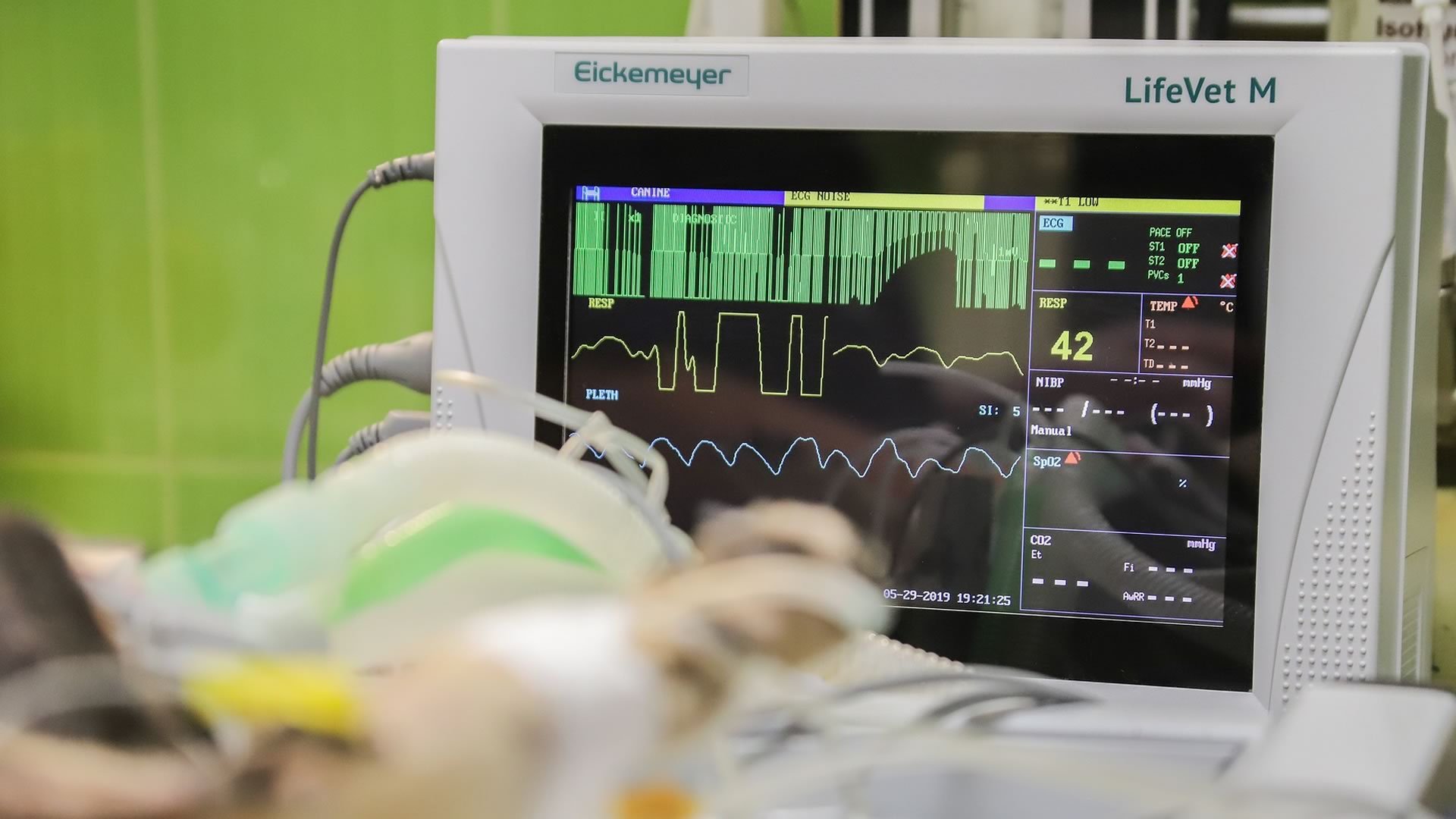 We offer traditional scalpel as well as surgical laser options when applicable. Our team of veterinarians, licensed technicians, and assistants will be with our patients through every step of their procedure: from pre-anesthetic risk profiling, to tailoring patient specific anesthetic procedures, to monitoring vital organ function, and patient recovery. Our heated surgery tables and Bair Hugger warmer will be with your pet, too, keeping them warm all along the way!
Post-Operatively we will schedule you a discharge appointment to meet with a veterinary technician and discuss at home care. Please feel free to call us with any questions during your pet's recovery. It's what we're here for!
Our doctors are proficient in the following soft tissue and orthopedic procedures:
Routine Spay and Neuter
Pyometra Spay
Cryptorchid Neuter
Dentistry
Abdominal Exploration (Foreign Body Excision)
Mass Removal
Gastropexy
Splenectomy
Cystotomy
Enucleation
Cherry Eye Repair
Hernia Repair
Perianal Urethrostomy
ACL Repair – Securos Method
Amputation
Dentistry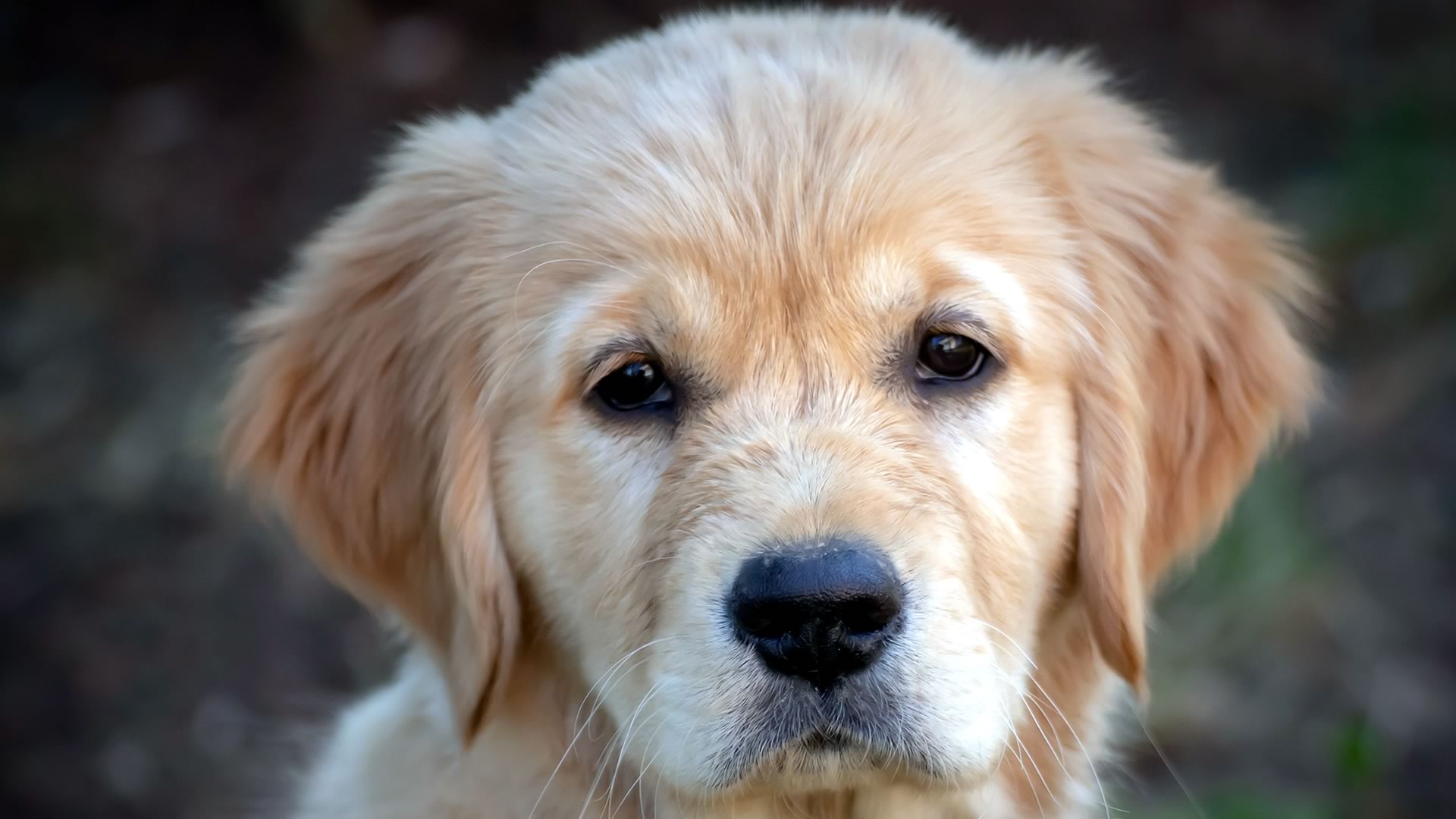 Dental cleanings are an important part of the body of care your pet needs. We perform scaling, polishing, and extractions under general anesthesia complete with digital dental radiographs to get a full picture of your pets dental health above and below the gum line. Join us in February for Dental Month to save on dental procedures.
Puppy and Kitten Vaccination Series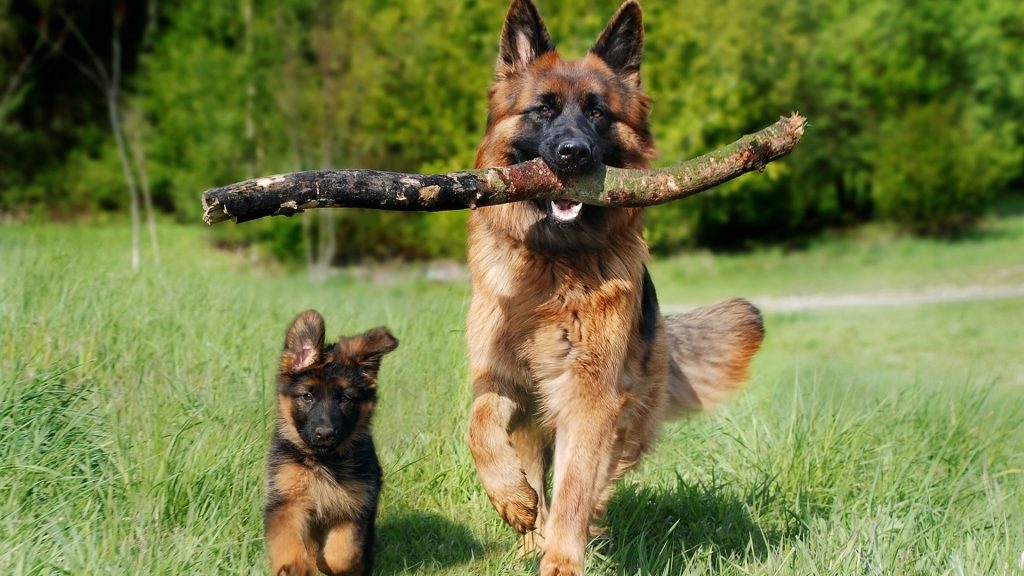 Give the newest member of your family a good start! Puppies and kittens with no vaccination history should start a series of shots around 12 weeks of age. This series of vaccines will give us the opportunity to address your needs as you learn and grow with your new pet, and have them up-to-date when the time comes for spaying or neutering should you choose.